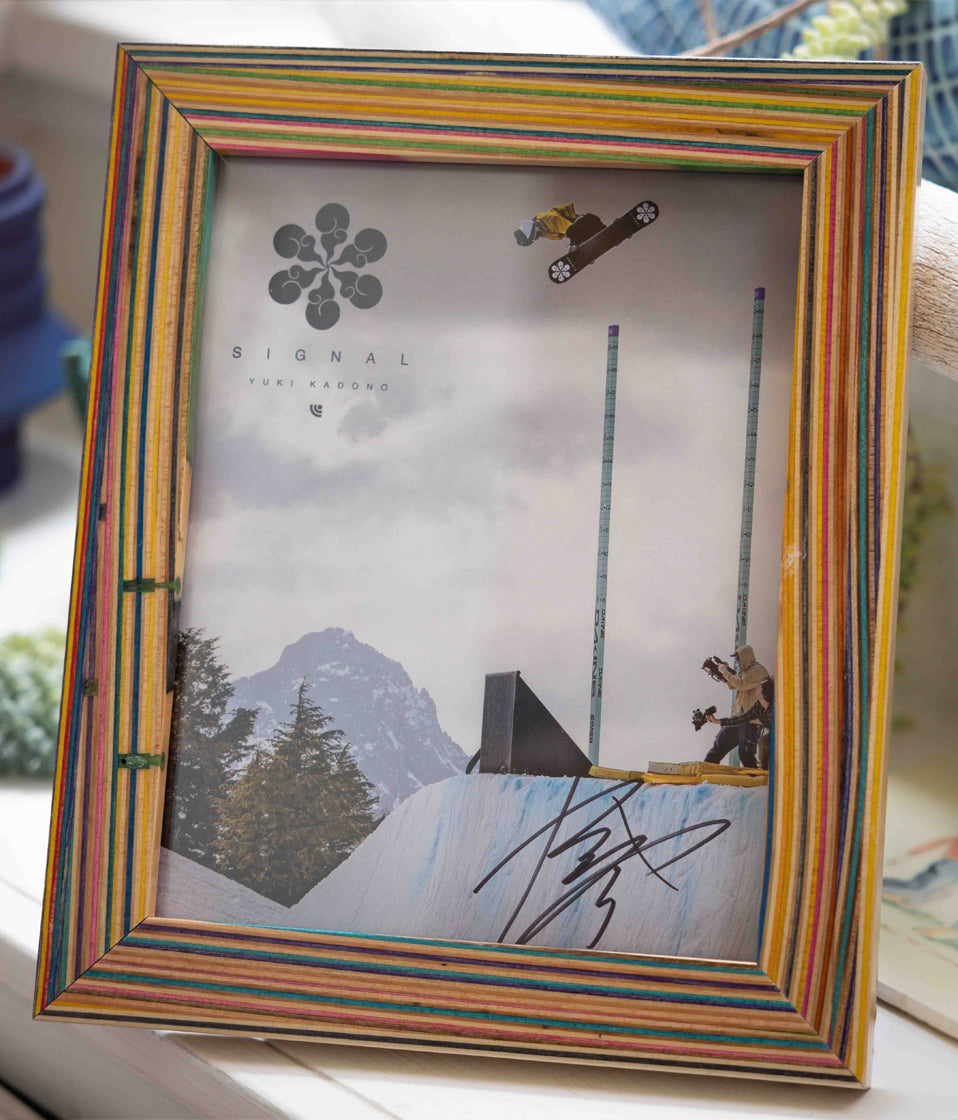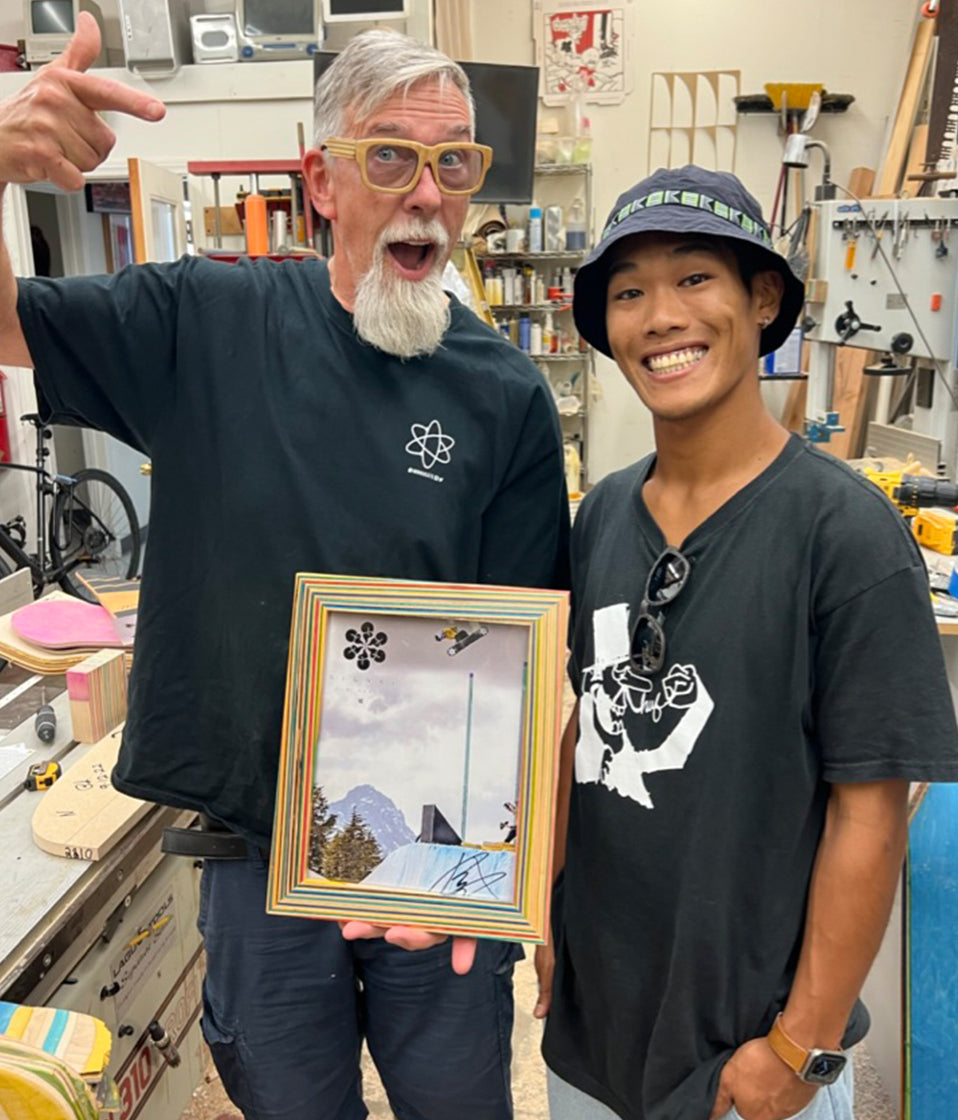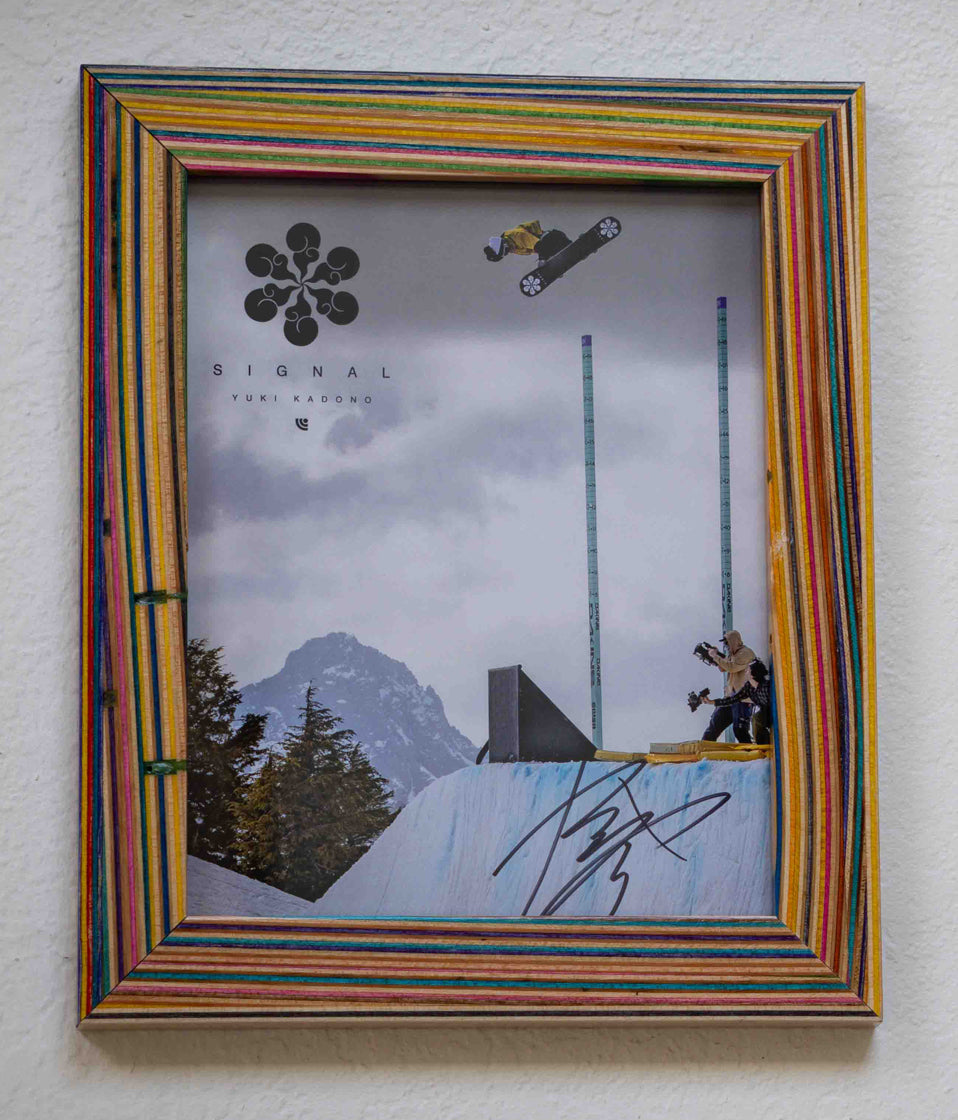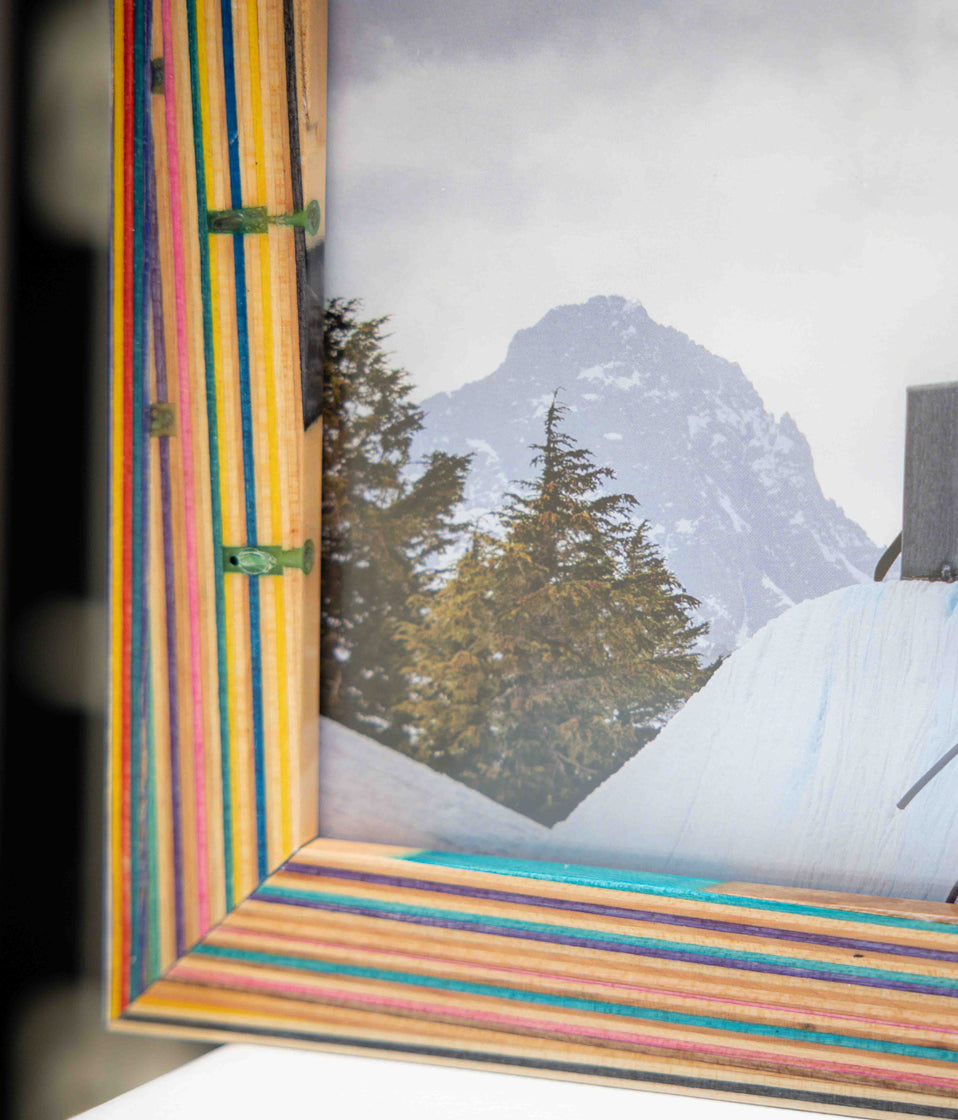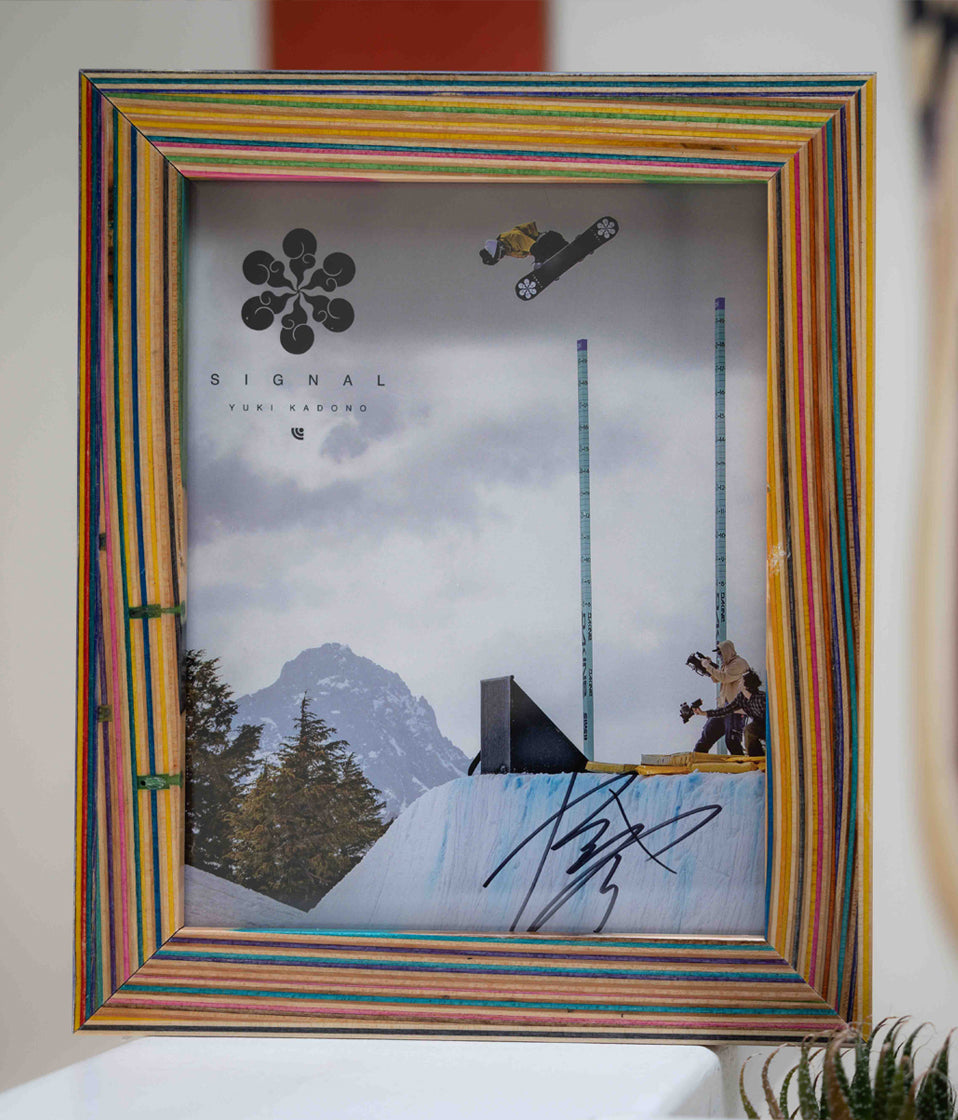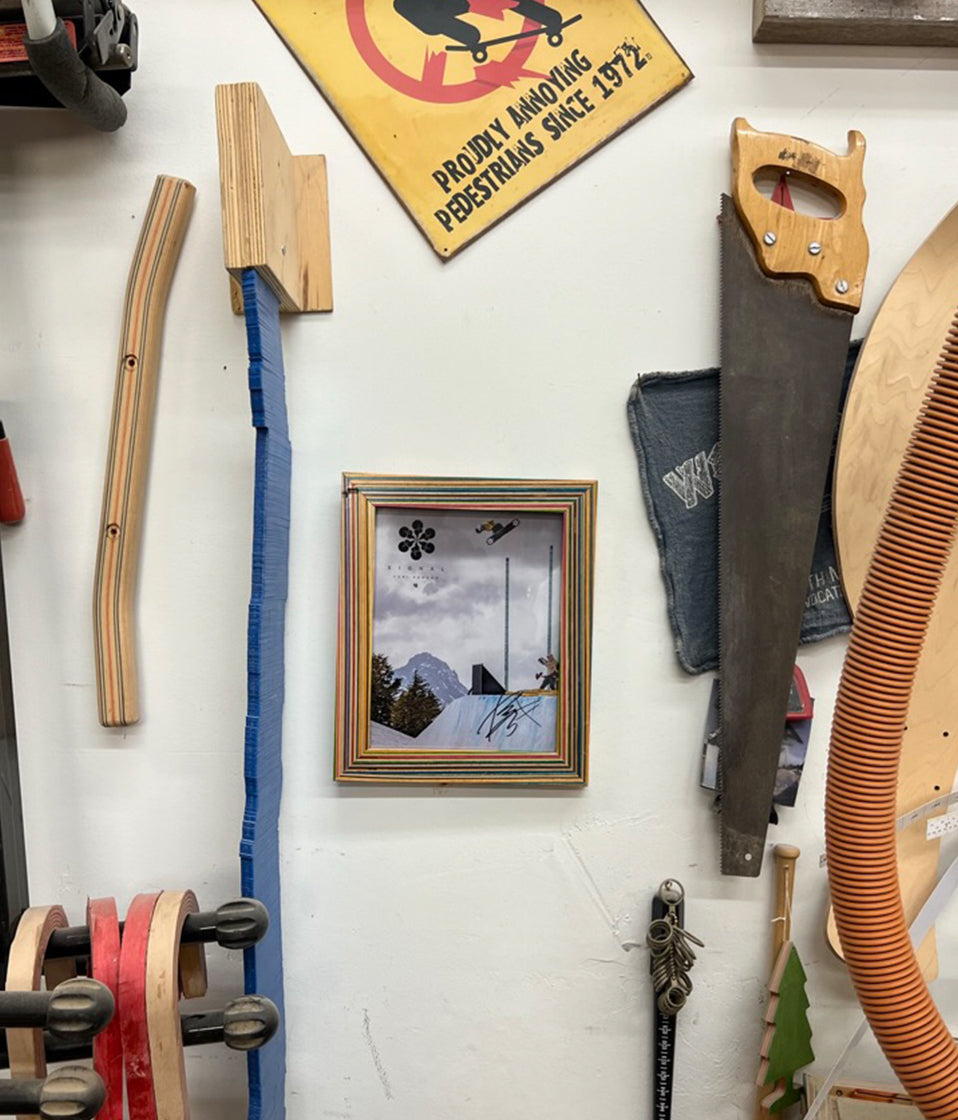 Yuki Kadono Signed Print x Paul Schmitt UpCycle frame
8" x 10"
*Only 30 available*

Signed Yuki Kadono print from the 2022 World Quarterpipe Championships - nested in an UpCycle frame handcrafted by Paul Schmitt. Photo by Marc Wierenga.

from PS Stix:
UpCycle Products are blemished skateboards that have been glued together, machined, sanded and painted to create a finished product.
These products represent our skateboard culture as the #DyedHardMaple and natural hard maple combo of 7 ply construction speaks to us each time we see it.

New!
8" x 10" Frame with 1/8" Thick Glass in them with a kickstand and hangers on the back for vertical or horizontal display. These #FunhouseFrames are made with post consumer Upcycled skateboards. The Dyed hard Maple and the angles draw you in just like the mirror in a Funhouse. These frames were build by Paul Schmitt " @professorschmitt "using old skateboards. Photo by @marc_wierenga Rider: @yukikadono Only 30 were made and each frame is slightly different.
Check these out too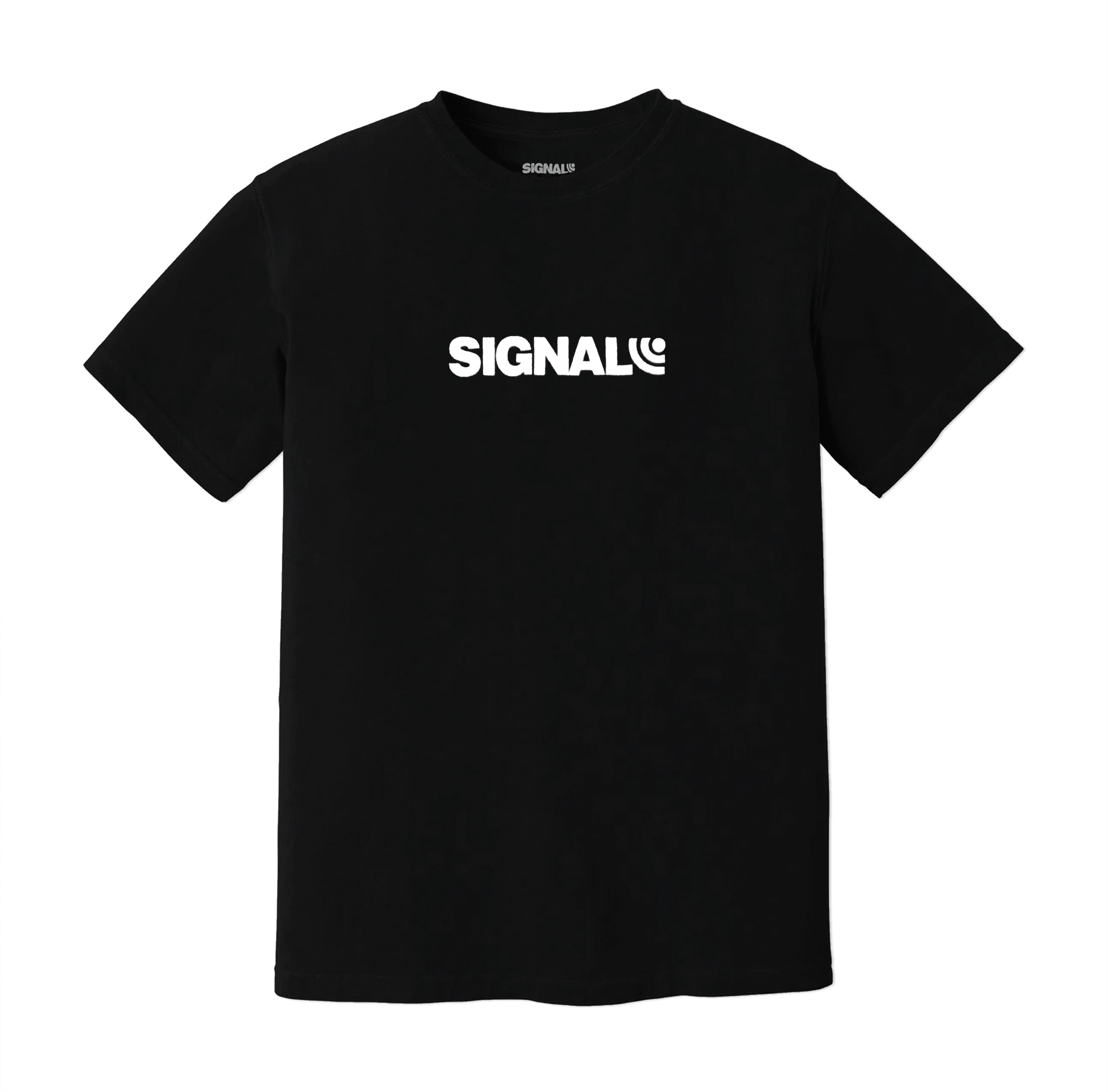 $24.99
pro price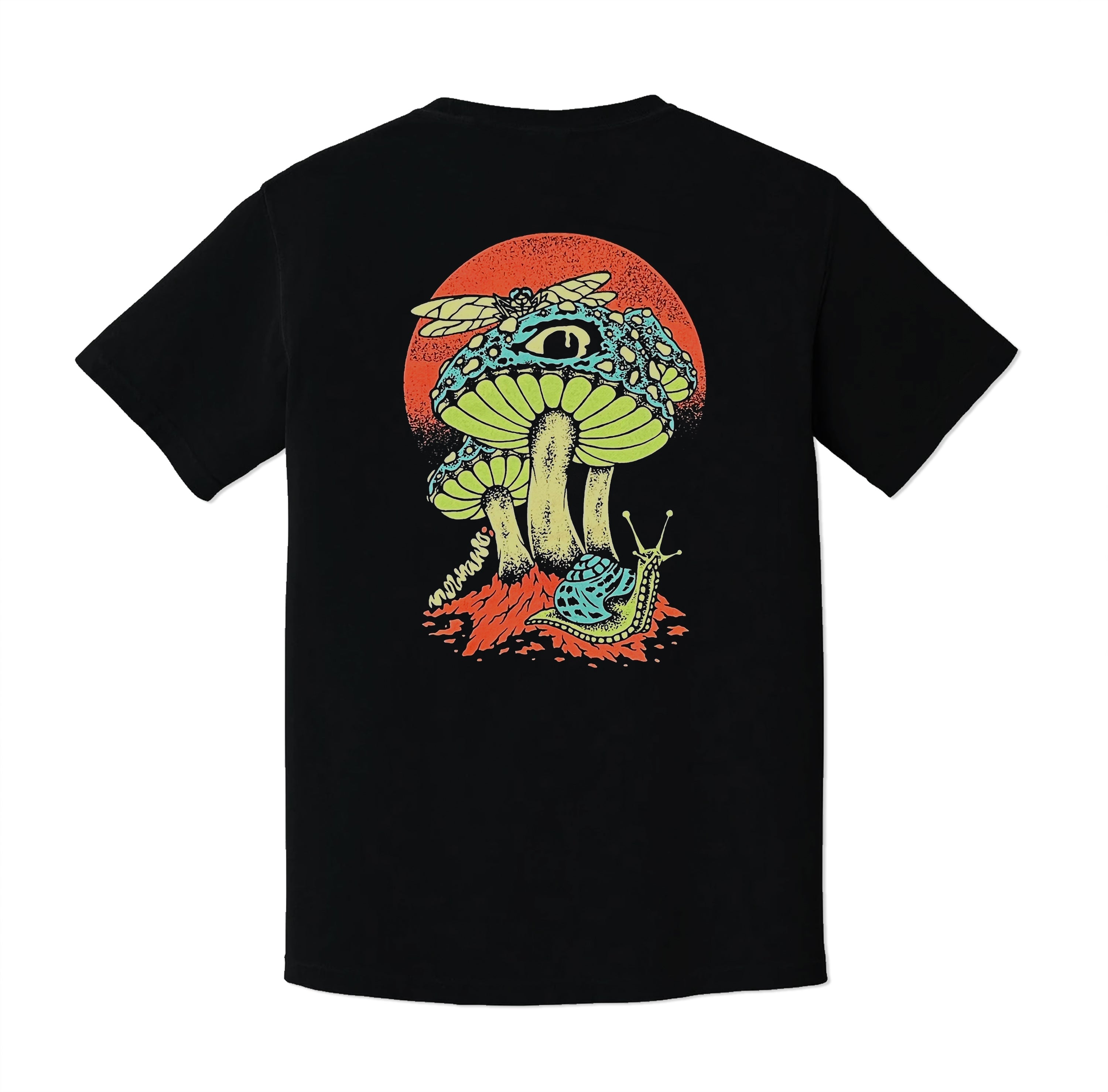 $24.99
pro price