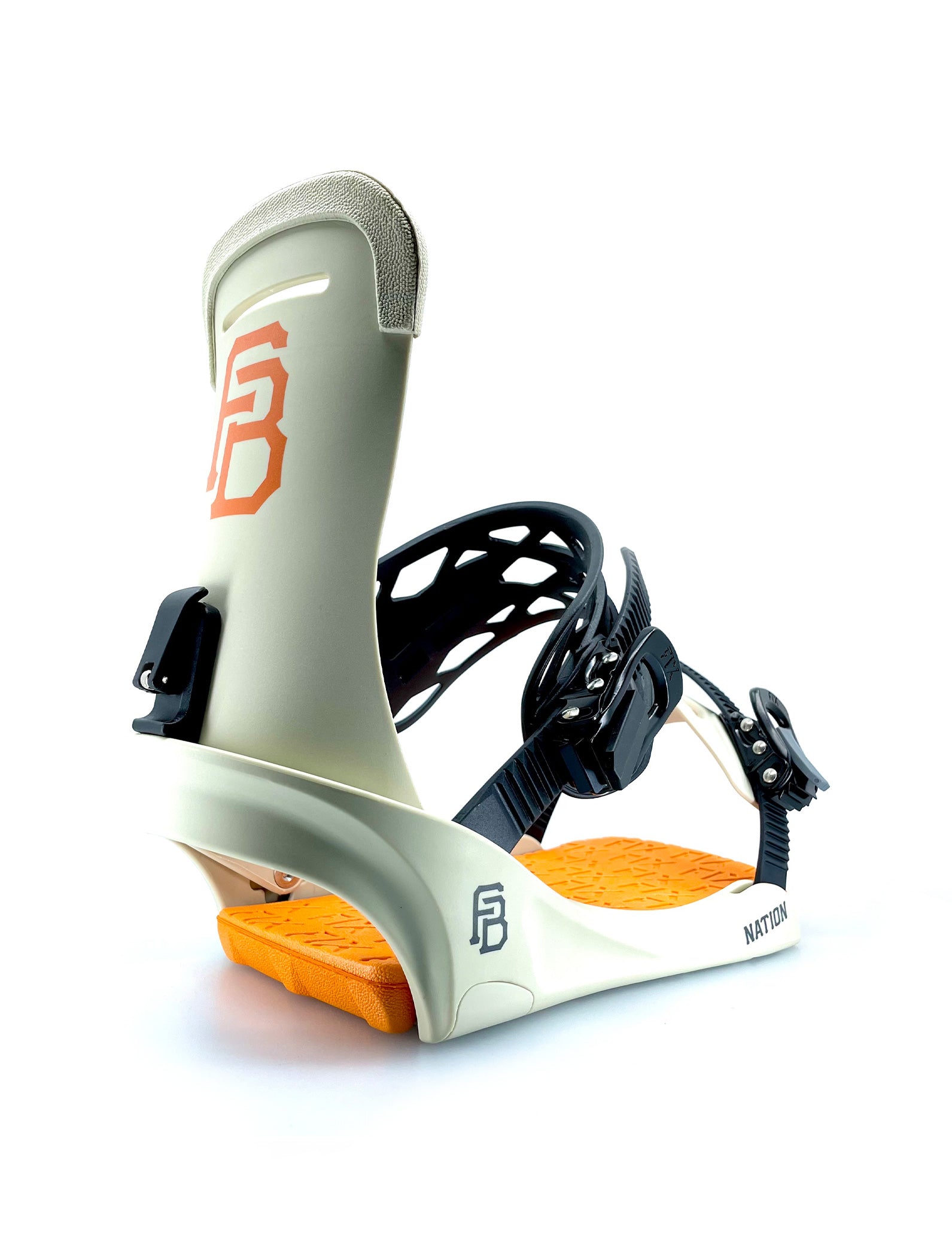 2022 FIX NATION SAND BINDING
pro price
The Nation is a park specific binding that is softer, lighter and more forgiving than the award winning Truce binding. It features lightweight and pressure-point free injected straps for superior boot hold and flex as well as 3 degree canted footbeds for better hip alignment. Think of it as a suped-up version of the Truce with all the same tool free adjustments, cast aluminium buckles and EVA padding, but with a softer flex for better slow speed maneuverability in the park.
RECOMMENDED USE: Park & Freestyle
FLEX RATING: Highback: 5/10 | Base Tray: 5/10 | Overall Flex: 5/10
STRAPS: Injected Gel Ankle Strap | Injected Gel toe strap
WEIGHT: 826g (per binding)
MOUNT: Compatible with 4 hole and 2 hole systems
TOOL FREE ADJUSTMENT: Yes
IN THE BOX: Mounting hardware | Regrind wax scraper | Bindings (duh!)
WARRANTY: We back these bindings with an industry first lifetime warranty on the base tray and buckles. (1 year on other parts)


Our binding box is made from waste from our manufacturing process. This excess plastic (called Regrind) is typically chewed up and injected back into bindings. The problem with this process is that it's impossible to monitor how much Regrind goes back into your bindings which can make them full of air bubbles like Swiss Cheese. Creating a reusable transportation box for our bindings is not only an environmentally friendly solution but also great for the durability of our bindings.